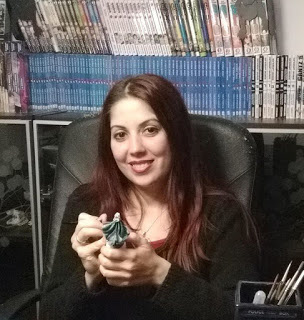 Hi, I'm Cristina Piras, mostly known as Violet.
I started my carrer 15 years ago a as a proffesional miniature painter
I had the pleasure of collaborating with companies like: CoolminiorNot, Kabuki Models, Kickstarter, Soda Pop. 
I started painting Warhammer and wargames  and later I specialized also in painting models for board games.
I was able to paint many chibi style miniatures, thanks to the collaboration with companies that requested them to me.


If you want to know more about me, my work in progress and much more, please follow me on my Instagram and Facebook page.